Manse Opus to develop purpose built £50m scheme for Kite Packaging at Prospero Ansty Park
Manse Opus are to develop a state of the art new Headquarters for Kite Packaging, in a brand new purpose built scheme that will see an investment of up to £50m over a 13-acre site at Prospero Ansty Park ("The Park").
The opportunity for Kite Packaging to have a purpose-built Headquarters arose due to the exponential growth of the Kite Packaging business and the need to create state of the art logistics, Headquarters and R&D facility at the heart of its UK network. This has enabled the firm to review and significantly improve their working environment through partnering with Manse Opus, who has submitted planning to create a 300,000 sq.ft logistics and Headquarters facility which includes a 26,000 sq.ft Head Office building, a manufacturing facility and a three-storey ancillary office.
As with all Manse Opus developments, sustainability is at the heart of the scheme.  The new site is designed to meet a minimum of BREEAM Very Good and fulfil Kite Packaging's aspirations to reduce carbon emissions. The design and layout of the building will maximise the benefits to occupants of natural light, views out of the building, good environmental conditions, a well-designed and safe working environment, and efficient circulation.
Kite Packaging is a leading UK packaging supplier with seven other sites around the UK which are fully integrated into its national and international supply chain. The new office building will visually express the corporate culture of the firm and reflect the high level of skills within the workforce working in an environment of equality and shared endeavour. The offices areas will be open plan, reflecting the open culture of the business, and affording flexibility to staff and the business on where and how they work. 
Set in 196 acres, with an end capacity of over 2,300,000 sq.ft of business space, The Park is one of the newest and most significant business parks in the country with easy access to the regional motorway routes. The Park is located six miles from Coventry City Centre and is already home to major occupiers including MTC, Meggitt, Rolls-Royce, Sainsbury's and Cadent who have chosen The Park as their central location for business operations and/or headquarters. The success of The Park to date is confirmation of the superior location and existing established infrastructure.
Manse Opus is a collaboration between Edinburgh based Manse LLP and locally based Opus Land. The company was appointed by Rolls-Royce, who own and partly occupy the park, to lead development and regeneration of surplus land.
Manse Opus' recent deals at The Park include the award-winning 495,000 sq.ft new headquarters for Meggitt Plc, and the 90,000 sq.ft office building for Cadent which was one of the UK's largest out of town office lettings in 2020 and is currently under construction and due to complete in early 2022. Cadent's new high-spec HQ office building has been designed to meet a minimum of BREEAM "Very Good" and includes significant provision of photo voltaic panels both on the roof and incorporated into the brise soleil; rainwater harvesting; optimisation of natural lighting via a light well; significant provision of charging points; extensive landscaping and sustainable drainage systems.
Richard Smith, Director of Manse Opus commented, "We are thrilled to be supporting Kite Packaging in delivering their new purpose-built scheme at Prospero Ansty Park. The choice from Kite to relocate its Headquarters to the Park is yet another affirmation of the site's many strengths as it makes a name for itself as a location that market leaders gravitate towards. We are looking forward seeing the new Kite building take shape over the coming months."
Gavin Ashe, Kite Packaging Managing Partner, comments that "as an employee-owned business, our greatest asset is our people, so having an amazing new home where we can continue to grow at the same time as having the space to learn and be creative is just fantastic."
Manse Opus were represented by JLL on the deal.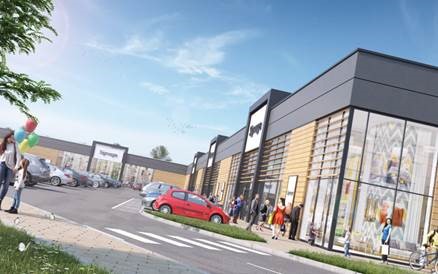 RETAIL: Stove Works Retail Park, Royal Leamington Spa
Opus Land and Savills Investment Management purchased a brownfield site, which was formerly a Ford Factory car park and obtained planning for a 60,000 sq. ft retail space, located just 0.5 miles from the town centre and 15 minutes' walk from the train station.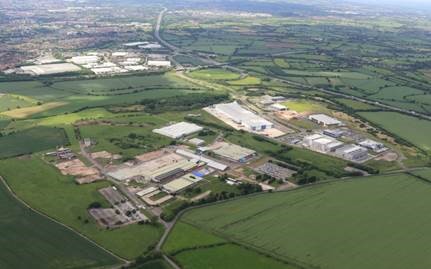 INDUSTRIAL: Prospero, Ansty
Together with their joint venture partner, Manse LLP, and on behalf of Rolls-Royce, Opus Land are delivering more than 2 million sq. ft of space at Prospero, Ansty, starting with a 490,000 sq. ft manufacturing facility for Meggitt PLC.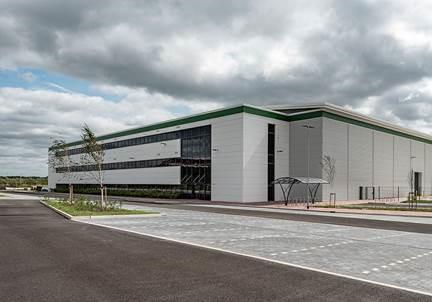 WAREHOUSE: Conneqt Alpha
Opus Land and Bridges completed an 153,800 sq. ft unit with 16 loading doors at the Kingwood Lakeside Business Park in Cannock.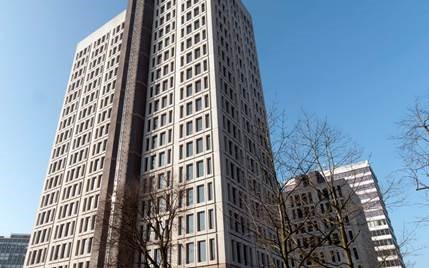 OFFICES: 54 Hagley Road, Birmingham
A 160,950 sq. ft multi-let office, three miles from Birmingham city centre which underwent a comprehensive refurbishment programme by Opus Land and was sold for £24.25m.