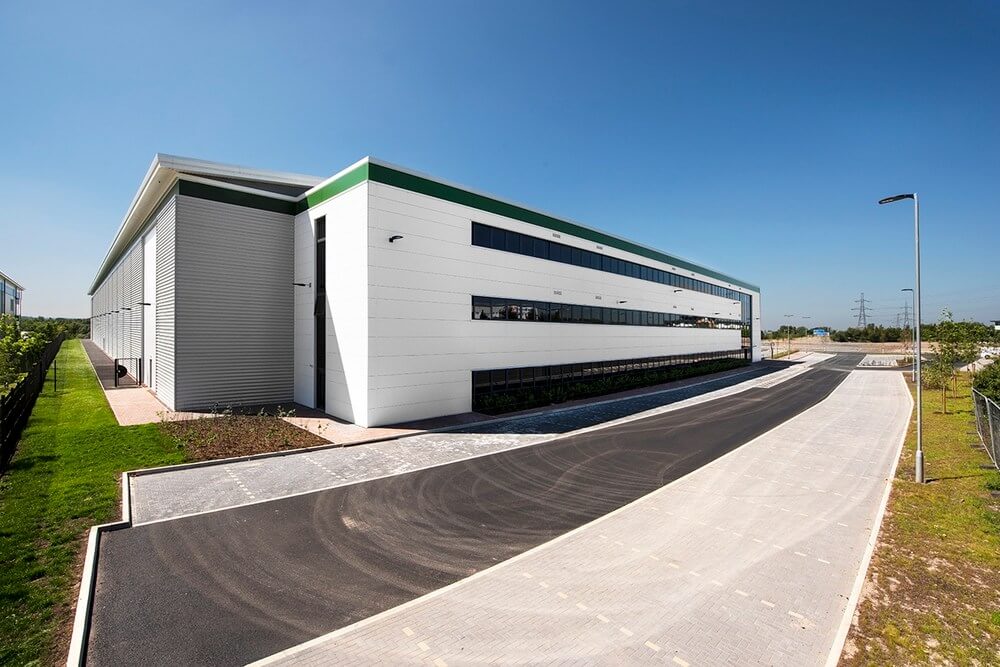 MCS Group completes Opus Land's Cannock warehouse
Funding for the project came from Bridges Ventures, Finance Birmingham and a grant from Greater Birmingham and Solihull Local Enterprise Partnership.
The completion of the 153,635 sq ft industrial unit marks the successful delivery of the fourth development by Opus Land at Kingswood Lakeside business park, Blakeney Way, Cannock, known as CONNEQT.
Industrial, storage and distribution construction specialists MCS also built an earlier phase of 100,000 sq ft unit for Opus Land now occupied by First Choice Group, whose new building includes three-storeys of offices with kitchens for catering and training.
This building was awarded commercial development of the year in 2017 by the Royal Institution of Chartered Surveyors.
The Kingswood Lakeside site was acquired by Opus Land and Bridges Ventures, which has already delivered Veolia, First Choice and the APC regional distribution hub on adjoining plots.
The development is supported by the GBSLEP, Finance Birmingham, and the West Midlands Combined Authority. Bridges Ventures provided equity funding.
First Choice and Phase 1 of CONNEQT had a combined contract value to the main contractor of £16.9 million. Award-winning MCS Group is enjoying a period of sustained growth in delivering projects across the industrial, storage and distribution sector. The company currently employs 55 staff.
Mr Edmonds said: "This is one of a number of industrial schemes that we are working on currently. We are going to be delivering around 1,000,000 sq ft of industrial space this year and it's where we believe there is a major opportunity to win substantial levels of new business and to establish ourselves as one of the leading main contractors in the sector."
MCS Group is currently constructing several warehouse units at sites across the UK and has recently won contracts in Kettering, Lutterworth, Hatfield and Bristol. The company has built and refurbished more than 300 car dealerships including Audi, BMW, Mclaren and Jaguar Land Rover since it's inception in 2003.
MCS Group managing director Keir Edmonds said: "This has been a fantastic project to be involved in and we have delivered a very high quality headquarters building on behalf of Opus Land.
Our team also built an earlier phase of this development which enabled a successful local company to expand and create more jobs for local people. We're proud to have played our part in creating an outstanding business park in a great location with links to major motorways right on the doorstep."
Victoria Turnbull, Joint Managing Director at leading development and investment company Opus Land, said: "This project is reflective of one of the many high quality industrial projects Opus Land is currently involved in and MCS has delivered the scheme on time, on budget and to an extremely high quality."