Opus Land Completes in Cannock
Opus Land are pleased to announce the completion of the sale of CONNEQT Alpha and CONNEQT Beta in Cannock. The purchase which completed on the 8 January, was a combination of equity funding from Bridges Fund Management, debt funding from Frontier Development Capital and Grant Funding from Greater Birmingham and Solihull LEP. The project was a true partnership in respect of the public and private sector and shows how such sources of funding and partnerships can be used to develop challenging sites.
The site comprised of 13.5 acres of industrial land where Opus Land developed a 153,803 sq ft unit, namely CONNEQT Alpha, and a forward commitment to develop the scheme at CONNEQT Beta equating to a further 129,550 sq ft. The scheme is situated adjacent to the M6 Toll Road in an established business park, namely Kingswood Lakeside and is surrounded by a number of high profile occupiers.  The scheme boasts a very generous site coverage with large yards and highly specified units for occupiers seeking to locate in the area.
Victoria Turnbull, Managing Director at Opus Land Ltd commented:
"This is the fourth development that Opus Land have been involved in at Kingswood Lakeside in Cannock and we are delighted to see a successful conclusion through to this final phase. The scheme is a unique combination of funding in order to deliver much needed industrial space to the area on a brownfield site owned by Staffordshire County Council. Over the years we have seen this business park transform and we feel very proud to have been a large part of that development."
Guy Bowden at Bridges Fund Management commented:
"The new development is a response to strong occupier demand while also having a positive impact on the local area. The remediation work has regenerated a brownfield site that has been derelict for over 50 years. Alpha has been constructed using sustainable construction technology to achieve an EPC "A Rating". Only 3% of all buildings in the UK currently achieve this level. We expect that approximately 400 jobs will be created once both buildings are fully occupied. "
Nick Oakley, Head of Property Investment at FDC remarked:
"We are delighted to have arranged the debt funding on CONNEQT Cannock utilising the West Midlands Combined Authority CIF Loan fund. The speculative project provides much needed new build industrial accommodation in a key regeneration area for the West Midlands. It was a pleasure to work with both Opus Land and Bridges Fund Management."
Staffordshire County Council's economic growth leader, Mark Winnington said:
"Kingswood Lakeside is one of our flagship business parks with superb connectivity and is home to leading businesses.
There has been much recent development on site and Opus Land has played a major role in this. The CONNEQT units have brought the total from Opus to four – demonstrating the company's commitment to Staffordshire and importantly investor confidence in our county.
We know there is strong business demand and we very much look forward to seeing the units occupied. They will strengthen Kingswood Lakeside's reputation as a place to do business, boost the local economy and create more jobs."
Chris Loughran, Deputy Chair of GBSLEP, commented:
"The sale of CONNEQT Alpha and CONNEQT Beta is a great example of how collaboration between the public and private sectors can support local economic growth and regeneration.
This partnership has helped to develop a site that will make a real difference to Cannock, by attracting more businesses, jobs and investment into the area."
Notes to editors:
About Opus Land:
Opus Land is a leading UK property development and investment company with offices in the West Midlands and London. Founded in 1999 and part owned and funded by Palmer Capital, the company has an established track record in delivering added-value solutions for real estate.
The company has extensive experience of working in partnership with landowners, investors and occupiers with assets under management and a development pipeline approaching 3 million sq. ft.
About Bridges Fund Management:
Bridges Fund Management is a specialist fund manager focused exclusively on sustainable and impact investment, with offices in London, New York. Since 2002, the firm has raised over £900m to invest in SMEs, properties and social sector organisations that are helping to tackle some of society's biggest challenges, with a focus on four 'themes': health & wellbeing, education & skills, sustainable living and underserved markets. The Bridges Property Funds invest in niche real estate opportunities arising from demographic shifts and changing consumer needs in areas like healthcare, education, SME business space and affordable residential accommodation.
About Greater Birmingham and Solihull Local Enterprise Partnership
The Greater Birmingham and Solihull Local Enterprise Partnership (GBSLEP) is a partnership of business, public sector and further and higher education. Its mission is to drive sustainable economic growth across the city-region, creating jobs and improving the quality of life for everyone.
The GBSLEP area spans nine local authority areas: Birmingham, Solihull, East Staffordshire, Cannock Chase, Lichfield, Tamworth, Redditch, Bromsgrove and Wyre Forest. It is home to over two million people, an estimated 848,000 jobs and an economy worth £44.5 billion.
Since 2010, more than 130,000 new private sector jobs have been created across Greater Birmingham and Solihull. Last year, the area generated a 4.7% increase in economic growth – making it the fastest growing core city LEP in area in the country. More than 7,000 businesses have been supported by the GBSLEP Growth Hub in the past two years.
For more information about GBSLEP, please visit the website, subscribe to its newsletter or follow on Twitter and LinkedIn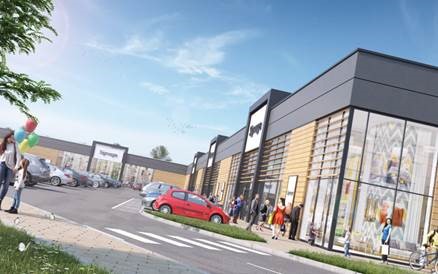 RETAIL: Stove Works Retail Park, Royal Leamington Spa
Opus Land and Savills Investment Management purchased a brownfield site, which was formerly a Ford Factory car park and obtained planning for a 60,000 sq. ft retail space, located just 0.5 miles from the town centre and 15 minutes' walk from the train station.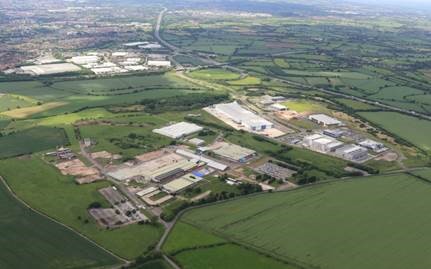 INDUSTRIAL: Prospero, Ansty
Together with their joint venture partner, Manse LLP, and on behalf of Rolls-Royce, Opus Land are delivering more than 2 million sq. ft of space at Prospero, Ansty, starting with a 490,000 sq. ft manufacturing facility for Meggitt PLC.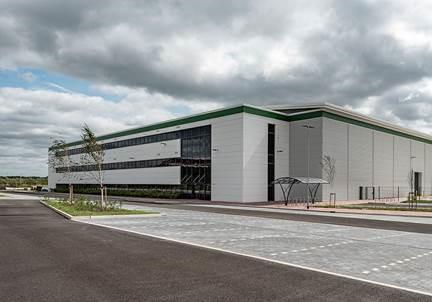 WAREHOUSE: Conneqt Alpha
Opus Land and Bridges completed an 153,800 sq. ft unit with 16 loading doors at the Kingwood Lakeside Business Park in Cannock.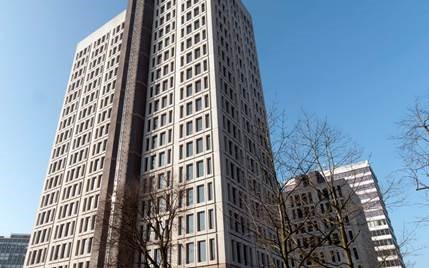 OFFICES: 54 Hagley Road, Birmingham
A 160,950 sq. ft multi-let office, three miles from Birmingham city centre which underwent a comprehensive refurbishment programme by Opus Land and was sold for £24.25m.